Leader: Success through partnership
For all of us striving to increase the use of wood, these are truly exciting and inspiring times. All the major markets are booming and with the ever-increasing focus on sustainability, wood is well-positioned to capture market share in many segments.
We want to do everything possible to support and benefit from this trend. In our role as supplier, our main focus is on providing comprehensive wood drying solutions specific to the type of wood and how it will be used. We cover the full range, from further processing to CLT building materials and glulam, along with simple structures and interior applications.
Simply put, it's all about providing the right solution for the right purpose.
The moisture level of different types of wood can vary significantly. Accordingly, we must constantly be thinking in new ways, challenging ourselves to streamline our facilities and control systems even more.
The TC continuous kiln is just one example. In contact with some of our customers at Setra, our Head of Development, Thomas Wamming, stumbled upon a 1985 issue of the journal, Sågverksnytt. One of the articles referenced what might very well have been the first TC continuous kiln, which was already being used in 1927!
The basic concept is the same in this type of dryer, which is now generating great interest throughout the world. In our process, the wood is inserted lengthwise, with air circulating across the longitudinal direction of the kiln. However, the technology and control systems used today are, of course, much more advanced than they were nearly one hundred years ago. We always apply a long-term approach, where we listen closely and engage in a dialog to understand the challenges you face in your daily work. We're convinced that it's the best way to focus our expertise and experience.
Now, we are proud to also announce that Valutec recently signed an agreement with Pleasant River Lumber of Maine, USA, where we will be delivering our first TC continuous kilns to North America. It motivates and excites us to continue our efforts and way of working, with the focus on partnership. By that, we mean both partnership with those involved in daily operations and sawmill management.
We are passionate about this, and very proud.
Wishing you a wonderful summer!
Ingo Wallocha
Contacts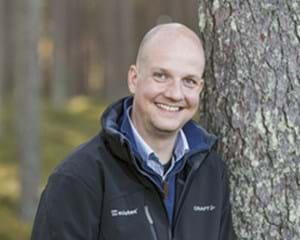 Ingo Wallocha
Managing Director Valutec Inc
+1 416 640 7478
+1 778 868 3695
ingo.wallocha@valutec.ca