Valutec's giant kilns continue to gain ground in Europe
Valutec has secured two significant new deals on the European sawmill market. They involve Holzwerke Ladenburger in Germany and Junnikkala in Finland – two major players that have both chosen to invest in their first TC continuous dry kilns. It will be the third large-scale facility in Germany, while Junnikkala will be the first in Finland.
"Six years ago we commissioned the first lumber kiln of this type at SCA Bollsta. It had a huge impact, particularly among the German trade press, who nicknamed it "Das Swedische Monster". Since then interest has increased on a fantastic scale and we have sold another twelve TC continuous kilns. They meet the needs of sawmills for increased capacity, while being flexible in handling different types of boards," says Robert Larsson, CEO of Valutec.
The TC continuous kiln constructed at SCA Bollsta in Northern Sweden was the first to have individual exhaust air, which provided an opportunity to freely mix dimensions between different lumber packages. The total annual TC drying capacity sold by Valutec has now passed one million cubic metres, and the total order value amounts to more than € 27 million.
"They have the power to change the working method of an entire sawmill, particularly in Central Europe where a low proportion of lumber was previously dried, resulting in quality deficiencies. The TC continuous kiln accommodates the strong focus on capacity that remains a decisive factor, while also facilitating a significantly higher-quality end product," says Robert Larsson.
The deals in Finland and Germany are a result of both long-term development work and several years of canvassing on the European markets.
"The Finnish deal means that we have now sold TC continuous kilns to all our biggest markets, something that shows the flexibility of our facilities, as every market has its own unique needs and requirements," says Robert.
Junnikkala has two sawmills and total annual production of just under 400,000 cubic metres (170,000 MBF). Their TC continuous kiln will enable more flexible production and increase the total drying capacity at the sawmill in Kalajoki, where it will replace older drying plants. Germany's Holzwerke Ladenburger is one of Europe's leading sawmill groups, with five sawmills and total annual production of over 800,000 cubic metres (340,000 MBF). The TC continuous kiln there will be used to meet increased demand, primarily for dried boards. The capacities of the lumber kilns amount to 80,000 and 90,000 cubic metres (34,000 and 39,000 MBF) respectively.
"We chose a TC kiln because it is the most flexible and economical kiln on the market. It allows us to freely mix dimensions and combine high quality and capacity with low energy consumption," says Christoph Rettenmeier, assistant to the management team at Ladenburger.
The Swedish abbreviation TC stands for "cross circulation", meaning that the lumber package is fed lengthways through the kiln's various zones, where the air circulates laterally across the drying channel. This makes it possible to create differing climates in each zone, which gives the sawmill scope to mix different lumber dimensions.
Downloads
Continuous kilns
Continuous kilns TC
Contacts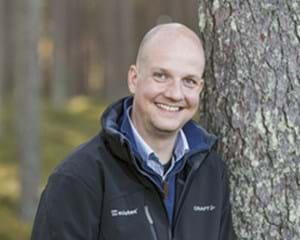 Ingo Wallocha
Managing Director Valutec Inc
+1 416 640 7478
+1 778 868 3695
ingo.wallocha@valutec.ca