Leading Field Installer
Valutec is the world's leading supplier of continuous dry kilns for softwood and is now expanding in North America. We're looking for a Leading Field Installer to supervise small locally hired installation teams in the field assembling our continuous kilns.
We've got a state-of-the-art product market fit, a dedicated support team, an excellent growth curve and fantastic references – we just need you to help us grow even faster.
Ready to help us realize our potential in North America? Read on!


What you'll do
Lead the assembly of our continuous dry kilns on site. Installations take between 4-18 weeks.
In between installations you'll be working with support to existing customers.
What you'll bring
Experience in leading assembly teams.
Good construction knowledge and the ability to read construction drawings.
Technical knowledge and experience from the North American sawmilling industry.
The ability to function in a self-directed manner with a high degree of independence and autonomy.
Ability to work in a fast-growing, innovative company where commitment to teamwork is paramount to success in this position.
What you'll get
Grow constantly in your area of responsibility and career.
Human-centric work culture.
Paid travel expenses
Health insurance and benefits.
Preferably you're based in the northeastern region of the USA, close to any of the larger sawmill clusters, but this is a travel job. Expect to be on the road för approximately 50%-75% of the time.
Want to learn more?
If you're excited about becoming an early contributor to our growth in North America- come join the Valutec journey.
We're looking forward to your application and are planning to fill the position as soon as we find the right fit. Send application with CV to: eric.johansson@valutec.se
Contacts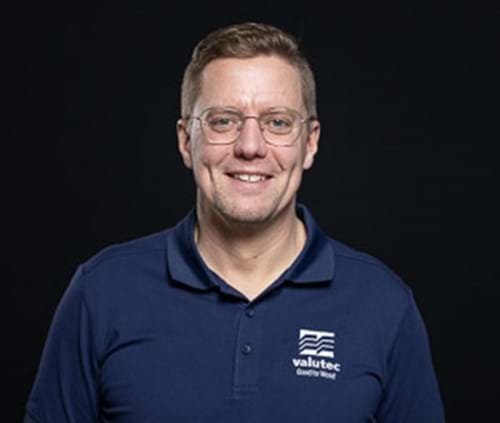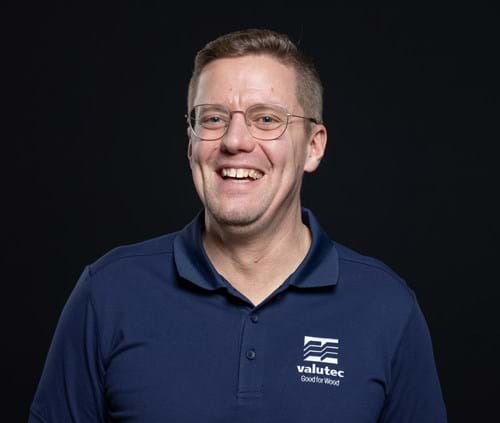 Andreas Lövgren
Production Manager
+46 910 879 65
+46 70 693 29 74
andreas.lovgren@valutec.se