E-trolley-fed batch kiln
Valutec's E-trolley fed batch kiln is a perfect choice if large batch volume and high productivity are a major priority.
Because loading and unloading are in the kiln's longitudinal direction, a large number of kilns can be placed side by side. With the loading of timber outside the kiln, the pulling time is minimized. The batch volume varies between 50–450 m3 (21-190 mbf)  with a target moisture content of 5-20%.
Since the loading of the timber is outside the kiln, the pulling time is minimized and the kiln provides considerable flexibility in terms of types of wood and dimensions. The precise control of the climate during the drying process provides optimal conditions to meet all requirements of high finishing and customization. This kiln type handles very extensive drying down to a precise target moisture content and minimizes the risk of checking. The kiln can advantageously be equipped with a heat recovery system.
Principle
Most often, the E-trolley is fed in with feeders, but the kiln is also offered with equipment for automatic feeding. Axial fans placed on a deck above the timber load blows circulation air between the scatter rows in the longitudinal direction of the timber. The heat coils of a disc type provide maximal heat transfer. After initial alignment of the moisture ratio, the heat level is adapted to how the moisture ratio changes. The moist air is evacuated over two ducts on either side of the load with the help of the pressure difference or an exhaust air fan.
Downloads
References
Contacts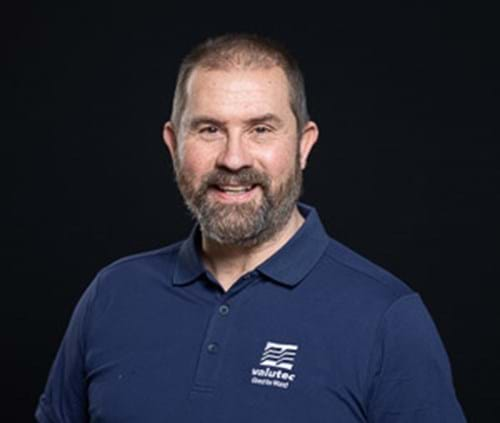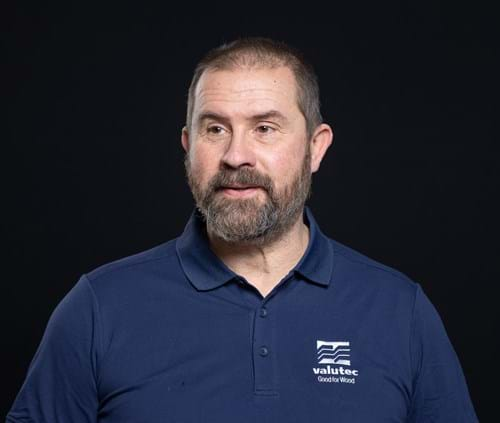 Jon Lindberg
Sales Manager
+46 910 879 94
+46 70 662 99 99
jon.lindberg@valutec.se