Editorial: From Russia to Maine
We're approaching the end of the year and it's time to both reflect and look forward. For us at Valutec it's been an exciting year as sawmills from all over the world have invested in our TC continuous kilns.
The combination of high flexibility and capacity makes it a type of kiln that quickly has become an important asset for growth-oriented sawmills all over the world. We are proud that 2018 included deliveries and new customers from northern Russia in the east to Maine, USA, in the west – and all major European markets in between.
Looking at the market I think we are headed in a direction where wood products are even more important and widely used than today. The increased use of wood in advanced construction and the positive effects of climate are two reasons.
Our role in that development is as always to make sure that every product has the right quality for its purpose. We are always looking to develop our drying process to make it even smarter and more efficient – and optimized for the specifications of the final product. That way, we help sawmills reach the profit margins needed to gain market shares from competing materials.
Merry Christmas and a Happy New Year,
Contacts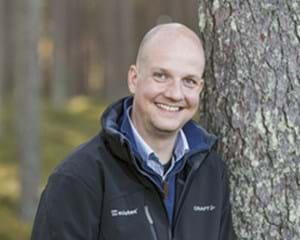 Ingo Wallocha
Managing Director Valutec Inc
+1 416 640 7478
+1 778 868 3695
ingo.wallocha@valutec.ca