Hasslacher invests in quality
One of Europe's most modern facilities for the manufacture of glulam is located in Sachsenburg in the Austrian Alps. The sawmill belongs to the family-owned Hasslacher group och and is home to the two first modern continuous kilns delivered by Valutec to the country.
The investment in kiln capacity carried out in 2016 was part of a venture that included the acquisition of Nordlam and Abbunzentrum – two facilities with a total of 250 employees and an annual production capacity of around 200,000 cubic meters (85 MMBF) glulam. 
"As a company with extensive experience in producing glulam, Nordlam is close to us, both in terms of their product portfolio and their high technological standard," said Hasslacher CEO Christoph Kulterer in conjunction with the acquisition.
Increased production 
Hasslacher runs sawmills in four countries. Its heart is located in Sachsenburg, which also has extensive glulam production. Michael Fercher is the company's CTO, and he explains that the investment in new kiln technology was part of an initiative to further raise the quality of the end product.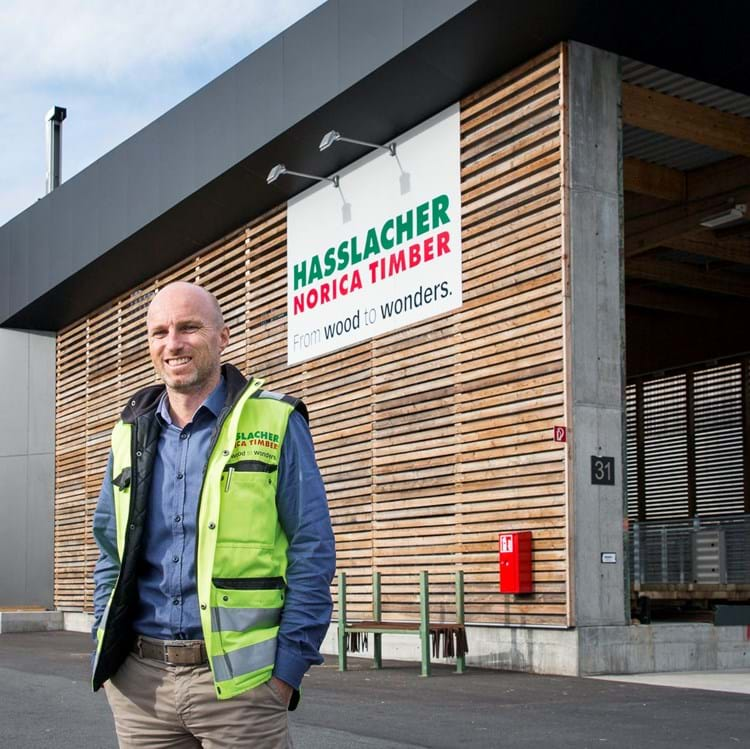 "We not only wanted to increase kiln capacity but also drying quality in terms of precise moisture content and reduced cracking. Valutec offered the best total solution," says Michael Fercher about the investment, which was part of efforts to increase production by 80,000 cubic meters (33,902,080 MBF) annually.
Changed working methods 
Hasslacher is well known for its focus on quality, and the kiln installations Valutec built for them are of a different order to that which visitors from Central European sawmills usually encounter. In addition to their being two of only 10 or so continuous kilns on the continent, the drying facilities are also more robust. They are magnificent buildings in stainless steel and equipped with pressure frames and top-quality heat recovery systems. 
"We wanted production with high-availability to meet our capacity requirements as we aim to increase our glulam production. We have a good inflow of 44 mm spruce lumber for the continuous kilns, even though the choice meant we had to change our working methods quite a lot compared to charging batch kilns," says Fercher.
Also, Hasslacher's operators were trained in the use of the Valmatics control system in conjunction with commissioning. 
"We have small tolerance ranges regarding our target final moisture content, but this has been easy to control, which is important. Looking ahead, I think the focus on high quality will continue to sharpen."
New investment 
During the fall of 2016, Hasslacher decided to make a further investment in lumber kilns. The choice was for an additional OTC model of the type commissioned in Sachsenburg. The new continuous kiln was commissioned in 2018.
Downloads