Three reasons to look forward to 2021
Many of us will soon be taking a short break for the Christmas and new year holidays before a new business year begins. Even though 2020 hardly turned out the way we all expected, Valutec can think of three reasons why we should look forward to 2021. We're talking smarter processes, the sustainability benefits of wood, and faith in the future.
Smarter processes. This is all about the route taken to the lumber kiln and through it. For our part, it's naturally all about the latter. Valmatics 4.0 has enjoyed a fabulous reception from sawmills all around the world, and we are currently witnessing a minor revolution. The high degree of automation and optimization in every kind of lumber kiln provides greater opportunities for employees to focus on lumber drying in the areas where it is most needed, which in turn provides even better prospects for creating products with the right quality.
The sustainability benefits of wood. Discussions about substitution and circularity bode well for the use of wood in general. And it's something we can actually see happening. The majority of people regard the increasing use of wood as a replacement for fossil-based construction elements and components big or small as very positive. Discussions concerning substitution are important and increase the understanding of the important part wooden products play. The burgeoning debate concerning green thinking and the circular economy are also positive – especially where it concerns lumber extraction from forests with growing stand volumes. Raw material used for products that sequester carbon for a long time provides an excellent example of the circular economy in practice.
Faith in the future. The final, most important point concerns all of you saw mill owners out there investing to hone production by raising quality or output. You are sending the best signals of all. You are the people closest to the markets who understand the right steps to take right now and for the long term.

Wishing you the very best conclusion possible for 2020 and a prosperous New Year in which the sawmill industry is able to take new, giant strides forward.
All the best for the Holidays and the New Year,
Ingo Wallocha
Contacts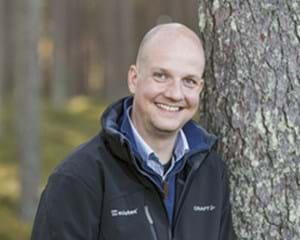 Ingo Wallocha
Managing Director Valutec Inc
+1 416 640 7478
+1 778 868 3695
ingo.wallocha@valutec.ca